Everybody knows that the slogan of Quality Assurance is "constant improvement". However, not everybody knows that when we say "improvement" we mean necessarily "change". One cannot improve something without changing it. Indeed, we know that if we keep doing what we have always done, we shall get the results we have always got. You want different results? You want the results to improve? You must do something differently.
Why is it so hard to evoke change?
One of these universally known truths people keep repeating like a mantra is to explain why Quality Assurance engineers and managers have such a hard time working to bring about the desired improvement is: people hate and fear changes.
True. I would, however, allow a correction and state that some people like change. You know the type, the ones who like throwing stuff away and will not stash it in the attic in the far-off chance that they may need it some day? I have had the pleasure working (at two workplaces) under just such a manager. He would tell his wife: "What do you say we save ourselves the trouble of temporary taking all this up to the attic, and throw it directly into the green bin outside right now..?"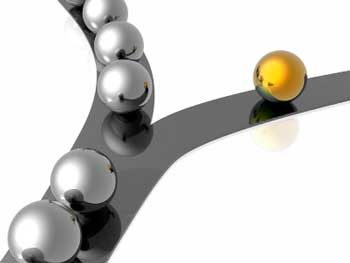 But the majority of people do not welcome change. Why? For a variety of reasons: conservatism, or the wish things stay the way they are used to seeing them; fear of being the worse off; lack of will to exert themselves (personally I do not buy this one at all, I shall show you shortly why)…
Fact is, all these are still results, not the root cause. The real reason for resisting change is much deeper and has its origin in the inability to see the benefit of the change to themselves. If a person cannot see why this is good for him, why would he make the effort?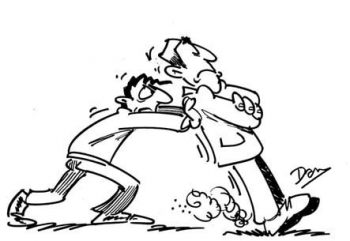 So what? - you may ask, - it's their problem, not ours.
Well, the fear of change creates resistance to change. Sometimes it is really a wonder seeing the lengths people would go to in order to get out of changing something. If only they would invest that effort into making the changes, into action, things would look so much different, wouldn't they? (I can almost hear you sigh.)
So fear creates resistance. Resistance creates conflict. And conflicts demands we exert tremendous effort to withstand it in order to overcome the resistance and make the change after all. To improve.
Let's begin by realizing that we can and should make changes, and we can change the reaction to them. We can live without the struggle.
If we wish to take the conflict and resistance out of Quality Assurance, we must remove negative emotions from the change. How? Based on the above, we must create in each person a will to make the change, a positive emotion to accompany it, a personal interest in the change. This is the only way to bring cooperation into changes, and actions made in cooperation become easy and pleasant. Perhaps not simple – but easy.
Thus said the Sages.
Quotes by people worth heeding:
Moral virtues are produced in us neither by nature nor against nature. Nature, indeed, prepares in us the ground for their reception, but their complete formation is the product of habit.

Did you like the article? We shall be happy to hear what you have to say!
Please like and share with your friends and colleagues via the links on the left of the page. Join, comment, ask questions, share your thoughts. Any comment is welcome.
This post is available also in:

עברית